Our Service Station in Singapore is now ready to serve you!
There is a reason that One Tech Services is your go-to, trusted service provider; it is customer orientated company that makes sure all customers are efficiently and effectively served.
One Tech Services, your service provider you trust for so many years, adapts to the current circumstances and customers' requirements for local service worldwide and establishes Service Stations with engineers and Operations Centers in more key points to quickly serve our customers. We are delighted to introduce to you our Asian Team of One Tech and to inform our partners that our Service Station in Singapore is now ready to serve our customer vessels with service and spare parts in combination with instant support from our Asian Operations Centre.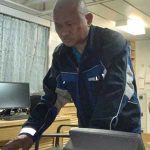 Aries Del Rosario
My name is Aries Del Rosario, Service engineer of One Tech Services in Singapore. I have more than 28 years of experience in the Marine Electronic field as well as working experience on board the vessels around the world. I am very experienced on most navigation and communication equipment and have been trained by various Makers on different models. I am really excited to be part of the expansion of One Tech in Asia and looking forward to growing our office here to the largest service station of our Company!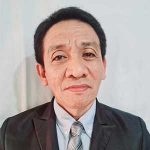 Judah Elmo Sabordo
My name is Judah Elmo Sabordo, but you can just call me JUDE BERTE for short. Despite my 56 years of age, I continue to enrich my knowledge on the shipping industry every day. I am thankful to One Tech for giving me the opportunity to work with my much younger colleagues.
Marielle Sales
My name is Marielle Sales & I am 26 years old. One Tech Sevices gave us hope and got back on our feet again despite the global pandemic. I am looking forward to successfully fulfilling my goals and aspirations during the following years at One Tech.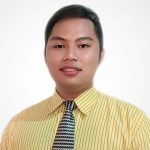 Reniel Pabiano
My name is Reniel Pabiano & I am 25 years old. One Τech Services gave us direction and the opportunity to grow and become a successful individual. I can see myself as an inspiring employee in this company in the near future and I can't wait to witness the following successful years of One Tech in Asia.