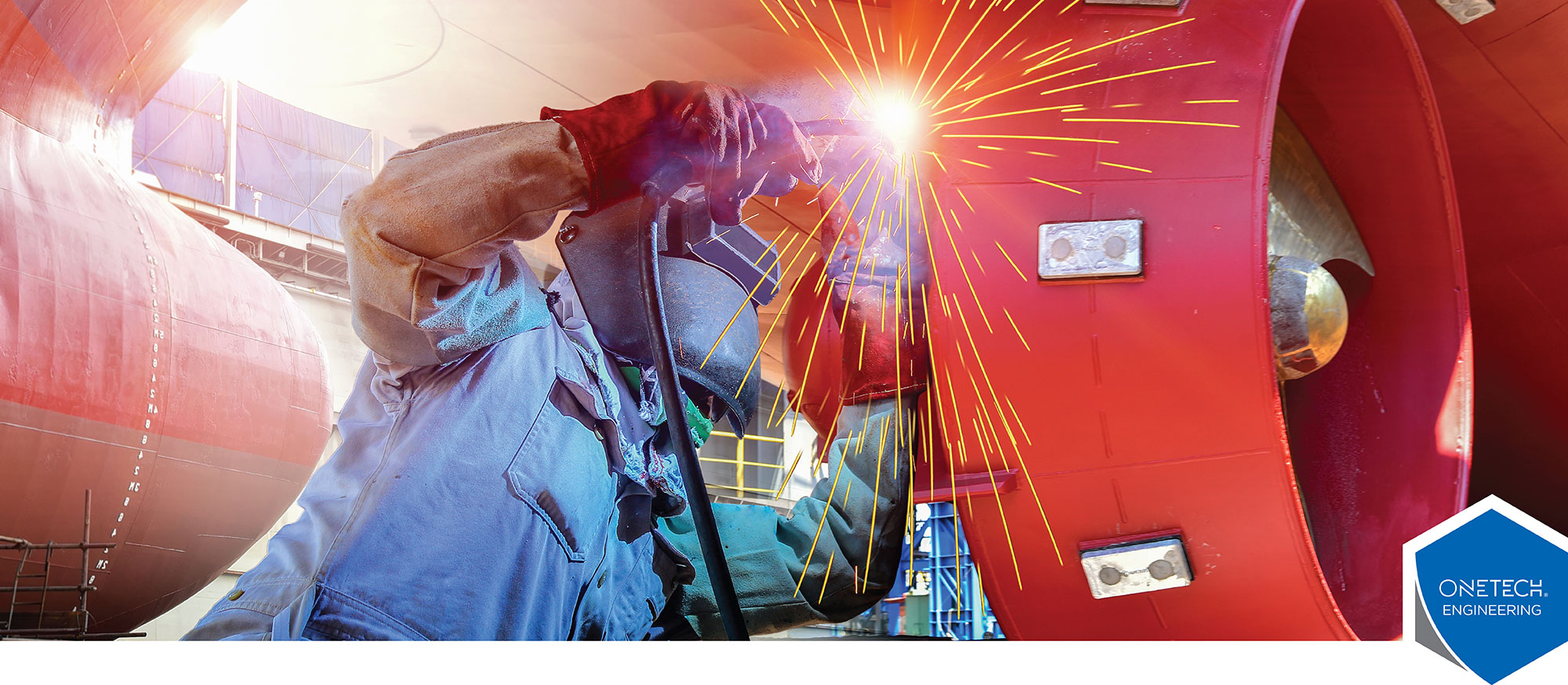 About us
A partner you can trust: If you have a problem, we will be there to fix it, and we will do it efficiently and effectively, giving the vessel owners and managers the peace of mind that they deserve to be able to focus on steering their business forward.
One Tech Engineering, affiliated company of the esteemed One Tech Group, is your go-to, one-stop-shop for engineering services, and the provision of spare parts, in the shipping sector.
Employing engineers with both a strong technical background and unbridled creativity, we are able to combine, master and advance these disciplines. We make ourselves accessible 24 hours a day, 7 days a week, 365 days a year, in making a bold and resounding statement to our partners: One Tech Engineering is dedicated to serve you with specialists that constantly evolve and gain experience in shipyards worldwide.
Our Mission
One Tech Engineering's two-fold mission is clear and concise:
To employ and deploy highly trained specialists in delivering premium engineering services at competitive prices, and to earn the trust of our customers by proving – through each and every interaction – that we truly care.
Why Choose Us
Armed with a wealth of experience, hard-earned from working in shipyards for over 20 years, our robust network of fully vetted and qualified engineers is poised to provide its superlative services on a global scale.
Whilst headquartered in Limassol, Cyprus, with physical stations maintained in Piraeus, Rotterdam, Odessa, Riga, Dubai, and Singapore, One Tech Engineering can address our customers' needs across a significant 250 ports worldwide.
In fact, as a show of good faith and in attesting to the confidence we have in the calibre of our service, we offer our customers a third party liability insurance: should we not fulfil our promise of excellence in engineering, we will take full responsibility. Our services are insured – company liability insurance up to 1.000.000 euros – which in turn protects you from any risks associated with unexpected situations.
One Tech Engineering aspires to be the constant in a sea of variables: we want to give vessel owners and managers the peace of mind that they deserve to be able to focus on steering their business forward.
Not only do we nurture a personal one-to-one relationship with our customers – providing them with a single point of contact – we are also available 24 hours a day, seven days a week, 365 days a year, so you can expect an immediate response to any issue that may arise.
Maintenance & Repair
Our specialists provide a variety of planned or emergency repairs during the voyage, anchorage and cargo operations all-over the world upon agreement with our customers. The Engineers/Welders/Painters have all necessary travel documents (bio-passport, seaman's book, insurance, medical examination certificate etc.) which allow us to arrive on ships as soon as possible in any port of the world. A number of our specialists have US visa, thereby we are able to perform work on ships working in the Caribbean.
Our service engineers and technicians perform intermediate & major overhauls of Main & Auxiliary Engines (various types & sizes); Turbocharges; Repairs, Maintenance and Servicing – Centrifugal, Screw, Gear, Piston pumps, Air Compressors; Purifiers etc.; Engine/Deck Machinery (winches, lifting equipment, etc.) around the world to assist our customers to avoid any delays, off-hire, reputational and financial losses accordingly.
We are offering qualified riding squads as extra crew for on-site repair or routine maintenance around the world by qualified, certified and experienced personnel:
Ships equipment repairs/ maintenance/ overhaul
Main Engine (MAN – BW; WARTSILA; SULZER; SKL; PIELSTICK; Daihatsu etc.)
Auxiliary Engine (B&W; YANMAR; Daihatsu; WARTSILA; SKL; SULZER; STORK etc.)
Turbochargers (ABB, MAN, BROWN BOVERY, MITSUBISHI etc.)
Fuel system, pumps, injectors, etc.
Deck equipment (windlasses, mooring winches, etc.)
Cargo/Ballast/Stripping pumps, etc.
Deck/Engine equipment
 Certified welders for
Vessel hull steelworks
Pipes replacement/repairs (steel and Inox pipes)
Boilers
IGG
Manifolds
Deck repairs
Ballast/Cargo tanks
Special repair teams of welders (welders are certified by BV, GL, LR and RMRS) perform repairs during a voyage or dry-dock.
Painters, Helpers
Ballast tanks maintenance
Coating cosmetic up-grade.
Cleaners/Helpers (tanks, receivers, etc.)
Electrical, Automation, Thermographic, Maintenance & Repair
With our specialists, we provide installation, maintenance and repair regarding automatic equipment & systems of ship's power plants, auxiliary machinery, ship's alarm and monitoring systems, automatic equipment of ship boilers and air-conditioning systems, bilge and oil-water separators and the modernization of ship's power plants and projects for installations gensets protection systems.
Thermographic inspections to Engine Monitoring and Control systems (EMC), power management system, switchboard and breaker systems.
Ultrasonic Thickness Measurement (UTM)
Our engineers are trained in works such as Ultrasonic Thickness Measurement of the hull, the hull structures and steel structures of all ships systems and machinery while adhering to the strictest standards and safety regulations of fall protection.