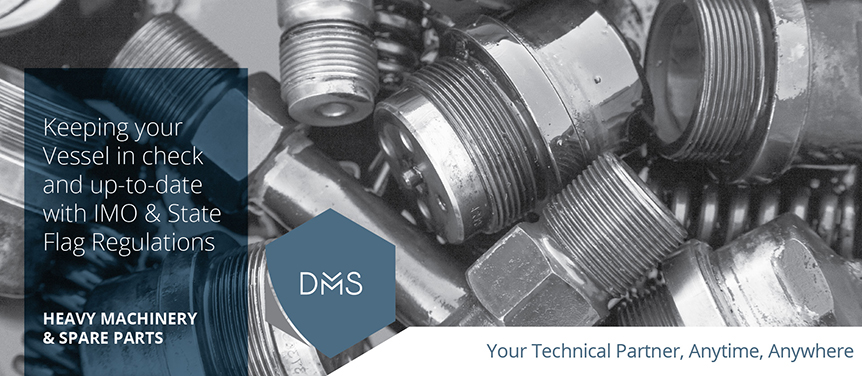 About Us
Armed with a conviction to aid the industry in its evolution, DMS was born in 2008, intent on helping steer its clients in adhering – strictly and completely – with new regulations, going above board in assimilating their practices with changing international benchmarks.
Since its inception in 2008, DMS offers an exhaustive range of marine spare parts of unsurpassed quality such as separator spares, lubrication and fuel oil separators. In addition, fulfilling the demand for Ballast Water Treatment Systems (BWTS), DMS has partnered with one of the world's most superior supplier, serving as their exclusive representative in the Cypriot market.
Why Choose Us
Employing sensitive and acute communication with our clients in ascertaining their exact needs, DMS is able to curate and customise its services, accordingly, ensuring bespoke solutions are cultivated to productive and profitable ends.
Our clients can anticipate nothing less than absolute reliability, timely delivery, and competitive pricing, facilitated by our esteemed team of personnel keenly experienced in their respective industries, fully abreast of any and all advancements, and available to our clients 24/7, 365 days a year.
Our Products & Services
Marine separator spares, lubrication and fuel oil separators
In cooperation with WSK we offer a wide range of genuine spare parts, servicing as an invaluable resource centre for fuel & lubrication oil processors
Ballast water treatment system
In cooperation with Techcross we offer pioneer BWMS remaining firmly fixed upon protecting marine environment with innovative electrolysis technologies