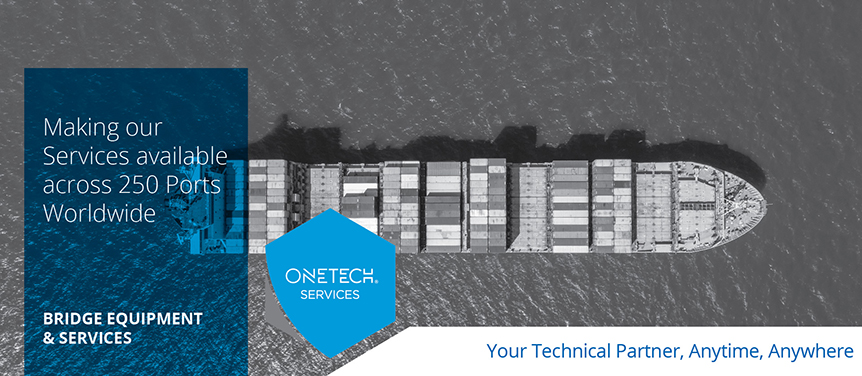 About Us
Driven. Determined. Dynamic: With visionary verve, One Tech Services has succeeded in dominating the local shipping market, offering electromechanical services on a global scale, and invites you to explore its products, services, and structure in deciding that it is the one – and only – partner you will need in ensuring that your technical and spare parts needs are faithfully fulfilled.
One Opportunity: A World of Possibilities
One Tech Services΄ inception in 2007 arose from the perception of an opportunity: with an ever increasingly stringent regulatory environment being established in the world of shipping, ship owners and managers began seeking comprehensive turnkey solutions in ensuring efficiency, effectiveness, and economisation.
Not to be overcome by changing tides, One Tech Services set sail on its quest to become a world leader with the correct resources and know-how in dependably fulfilling this need.
At the confluence of three continents, the Mediterranean island of Cyprus served as the ideal stepping-stone from which One Tech Services could project and expand its services on a global scale, turning this single opportunity into a world of possibilities.
Earning Trust; Expanding Trade
Employing electromechanical engineers with both a strong technical background and unbridled creativity – to be able to combine, master, and advance these disciplines – One Tech Services was able to earn the trust of, and thus establish landmark agreements with, various makers, shipyards, and other marine-related organisations.
In securing certification from a variety of prominent makers, One Tech Services isolated a niche in the market, and began stocking a wide range of original spare parts and equipment alongside the deliverance of technical services, thus acquiring a competitive edge producing of bountiful benefits for its clients.
Growing intuitively and innovatively in this way, One Tech Services pioneered its presence, and can now proudly say that it has a robust network of engineers within its embrace, which may be deployed across 250 ports worldwide. The company also maintains physical stations in significant ports such as Piraeus in Greece, Rotterdam in the Netherlands, Monaco, Singapore, Riga in Latvia and Odessa in Ukraine.
Raising the Flag for Quality
Harbouring the upmost respect for safety in shipping, and wanting to assure its clients and partners of its unwavering commitment to excellence, One Tech Services has collaborated with numerous world-leading classification societies and entities, securing approval from each and every one.
Moreover, One Tech Services is an approved and certified ISO company, having reached the requirements and satisfied the stipulations to be honoured with the ISO 9001:2015 quality management system.
Why Choose Us
Precisely because it is proud to serve its customers – its partners – One Tech Services΄ team is resolute in its human approach to the technical and spare parts needs of vessel managers and owners.
That is, each project undertaken is wholeheartedly accepted as a personal challenge, with the end result being the customer's absolute satisfaction.
And what does safeguarding said satisfaction mean to One Tech Services?
It means quoting an up-front, fixed price, as opposed to charging by the hour, to allow for effective budgeting, as well as offering competitive pricing on original spare parts;
It means unequivocal technical competence, and quality management, as evidenced by the company's ISO 9001:2015 certification;
It means being responsive and available 24 hours a day, seven days a week, being able to deploy riding squads worldwide to undertake a range of services, and delivering said services in a timely and efficient manner;
It means working with complete transparency, with the company's full Terms and Conditions listed online;
And it means providing for a one-to-one contact system, allowing for the flourishing of a more personal relationship between company and customer.