One Tech Engineering: A new engineering company within One Tech Group's embrace
About us
Growing intuitively and innovatively, One Tech Group is expanding in the shipping market with the inception of the One Tech Engineering. The object of One Tech Engineering is clear and concise: to provide the highest quality engineering services to its customers, whilst serving as a source of spare parts.
Employing engineers with both a strong technical background and unbridled creativity we are able to combine, master, and advance these disciplines. We make ourselves accessible 24 hours a day, 7 days a week, 365 days a year, in making a bold and resounding statement to our partners: One Tech Engineering is dedicated to serve you.
Maintenance & Repair
Our specialists provide a variety of planned or emergency repairs during voyage without decommissioning /off-hire. All our specialists are holders of bio-passports and visas, which allows us to arrive on ships as soon as possible in any port of the world. Special repair teams of welders (all welders are certified by BV, GL, LR and RMRS) perform repairs during voyage or during dry-dock. Our service engineers and technicians perform major overhauls of auxiliary and main engines, turbochargers etc around the world to assist our customers to avoid any delays and off-hire accordingly.
Automation, Maintenance & Repair (ATM)
With our specialists, we provide installation, maintenance and repair regarding: automatic equipment & systems of ship's power plants, auxiliary machinery, ship's alarm and monitoring systems, automatic equipment of ship boilers and air-conditioning systems, bilge and oil water separators and the modernization of ship's power plants and projects for installations gensets protection systems.
We upgrade obsolete or faulty electrical and automatic equipment using modern analogs from the world's leading manufacturers.
We perform inspection and repairs of the following shipboard electrical equipment: rewinding of generators and electric motors up to 1500 kW, repair and installation of ATS and computer nets, installation and repair of Personal Computer, ship local fire-fighting systems in ER, fire-detection systems
Ultrasonic Thickness Measurement (UTM)
Our engineers are trained in works such as ultrasonic thickness measurement of hull, the hull structures and steel structures of all ships systems and machinery while adhering to the strictest standards and safety regulations of fall protection.
Measurements of residual thicknesses of pressure vessels and pipelines
Inspection of emergency damages of the structures and recommendations for its elimination
Expert assessment of technical condition of the vessel and supervision under repairs of hull structures
Tightness testing of hatches and openings by means of ultrasonic equipment
Ultrasonic thickness measurements of structures are performed in accordance with the requirements of the Rules of Classification Societies, considering the structural peculiarities, type and age of the ship and the shipowner requirements
Ballast Water Management System
In accordance with the Ballast Water Management requirements, One Tech Engineering has opened a new department which helps shipowners and ship management companies to solve their issues with ballast waters management on a one-stop basis. One Tech Engineering engineers are trained specialists who have obtained all the necessary approvals and certificates, have become a service partner of leading manufacturers of BWT systems, which is approved by IMO as well as USCG.
---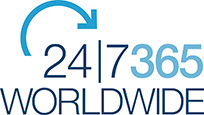 23 Iapetou Street, Ayios Athanasios Industrial Area
4101 Limassol, Cyprus
t +357 25 273221, m+357 94 200185
engineering@onetech.global